How does blogging work?
How does blogging work? If you ever wondered how blogging works, you're not alone. Many people want to start a blog but don't know how. Working on a blog is actually pretty simple once you understand the basics.
A blog is a website that consists of individual posts or articles. Each post is typically written by one person, although there are some group blogs. Posts are generally displayed in reverse chronological order, with the most recent post appearing first.
This makes it easy for readers to catch up on your latest content. Posts can be about anything, but most blogs tend to focus on a particular topic or theme. For example, you might write about fashion, food, travel, or personal finance.
My first blog is in a health niche. My current, second blog is about blogging and online business.
Blogging used to be a way to share your thoughts, ideas, and opinions with the world. It still is, you can blog about anything you want – your hobbies, your favorite TV show, your politics, or even just your day-to-day life.
But if you want to make a blogging career, you'll need to start thinking about your blog content in a more strategic way. That means creating content that appeals to a specific audience and helps you achieve your business goals.
So how does blogging work?
There are two main ways to blog – through a blog website like WordPress or Blogger, or by using a microblogging service like Twitter. However, if you want to take your blogging career seriously and make money from it, always use WordPress!
If you want to set up your own blog website, you'll need to choose a web host and a domain name (which is usually something like www.example.com). Once you've done that, you can install WordPress or Blogger and start writing!
If you want to use a microblogging service like Twitter, all you need to do is sign up for an account and start tweeting. But again, you're not here to write a diary, use WordPress.
Either way, once you start writing, be sure to post regularly and promote your blog through social media or other means, ideally Pinterest.
Pinterest is a great way to get traffic to your blog. If you don't know how to use it, check out this Pinterest tutorial. With a little effort, you can build up a following of loyal readers who will enjoy reading your thoughts on the world!
Does blogging really work?
Yes, blogging does work. Blogging is actually one of the best forms of online business. If it's done right, of course.
I say that because many people believe that blogging is just a way to journal their thoughts online or to post about their day-to-day life. And it can be that, but if you're serious about making money from your blog, you need to treat it like a business.
To make money from your blog, you need to generate traffic and then convert that traffic into customers to make sales. You can do this by writing good quality content that people want to read, and then promoting your blog through social media or other means.
However, you shouldn't rely on social media to bring traffic to your blog. If you think of running a blogging business, you need to focus on SEO. You can use tools like Jasper.ai and SurerSEO to speed up the process.
SEO is the process of optimizing your website to rank higher in search engine results. This is important because it will help you get more traffic from people who are searching on Google for your particular niche.
If you can get a consistent stream of traffic to your blog, you'll be well on your way to making money from it!
So how does blogging work? Let's take a look…
Blogging works by creating valuable content that draws in readers who are interested in what you have to say. Once you've built up a following of loyal readers, you can then start promoting products or services that they may be interested in.
The most effective way is to sell your own digital products (but also affiliate products) such as printables or eBooks. On my health blog, I created plenty of printables and even wrote three separate eBooks consisting of 80 pages each.
It took time, but it was worth it!
If done correctly, blogging can be an extremely effective way to make money online. However, it takes time and effort to build up a following and create quality content. But if you're willing to put in the work, it can be a very rewarding experience!
Now that you know how blogging works, you need to know how it can be used to make money, and how to start a blog, and then the next step is to start writing!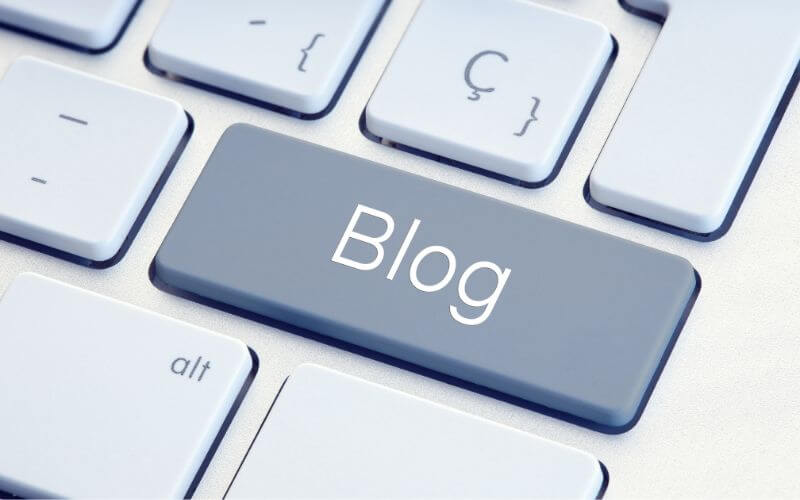 How do blogs make money?
There are many y ways that one blog can make money. To begin with, some businesses use blogs as a way to generate leads for their business. This is done by providing content that is useful to the reader and then including a call to action that encourages the reader to contact the business.
Another way blogs make money is through affiliate marketing. This is where the blog owner includes links to products or services on their blog and if a reader clicks on one of these links and makes a purchase, the blog owner will receive a commission.
Finally, many bloggers choose to sell advertising space on their blogs. They do this by placing random ads on their blog posts, or approaching businesses who may be interested in reaching their target audience and then arranging for banner ads or text links to be placed on their blog.
The most common way of making money through the blog is placing ads, second place usually takes promoting other people's products (affiliate marketing), thirdly, selling own digital products and even selling courses.
All of these are viable ways to make money from a blog. However, it's important to remember that it takes time and effort to build up a following and generate traffic before any of these methods will take place.
How to start a blog?
There are four simple steps to starting a blog, they are:
Choose your blogging platform.
Choose your hosting provider.
Choosing your theme.
Set up your blog.
Before you do all the above, you need to choose your niche. If you're not sure what a niche is, it's simply a topic that you'll be writing about on your blog. For example, my health blog is focused on teaching male partners of chronically ill women how to cope, and be more supportive to their loved ones.
Once you've chosen your niche, you'll need to choose a blogging platform and your hosting. This is where you'll actually create and publish your blog posts. The most popular platforms are WordPress and Blogger, and the most popular hosting companies are HostGator and BlueHost.
There are many other options to choose from as well, but many serious bloggers (including me) choose WordPress and HostGator.
If you want to run proper blogging biz, there is only one choice – WordPress, and in my case, HostGator. I chose HostGator for both of my blogs because of their fabulous tech support. They have an amazing chat service that you can access at any time.
HostGator is super helpful! They do all the technical blips and blogs whenever I cannot fix them myself.
After you choose your host and platform, things become fun!
WordPress has gazillions of themes to choose from, and half of them being free, it's hard not to find one that you'll like.
I have a theme on my blog that I absolutely adore! It's called "GeneratePress". I chose it because it's fast. Choosing your theme you need to bear in mind to choose one that has the least coding, in other words, is simple.
Speed is one of the most important metrics Google measures, so if you want your visitors to stay on your blog, make sure you have a fast theme.
Setting up your blog is usually pretty straightforward and only takes a few minutes. Once you've done this, you can start writing your first blog post!
Summing things up…
Let's wrap it all up in a few simple sentences to remind you how blogging works…
Blogging is simply creating and publishing content on the internet. You can do this for free on platforms like WordPress and Blogger, or you can pay for your own hosting and domain name.
Most bloggers make money through advertising, affiliate marketing, or selling their own products and services.
To start a blog, you need to choose a niche, then select a platform and hosting provider, choose a theme, and finally set up your blog. Once you've done this, you can start writing and publishing content.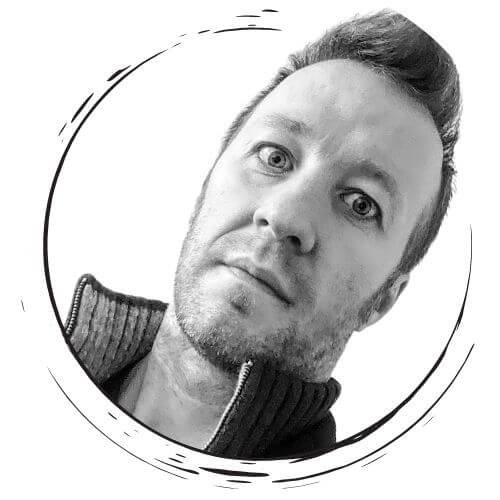 Przemo Bania is a blogger and writer who helps people get out of their traditional jobs to start a blogging career. Przemo also runs a health blog advocating for endometriosis and fibromyalgia…