My story of blogging began as an impulse!
My name is Przemo Bania and my blogging journey began in the autumn of 2018 when I started to write on impulse after seeing my wife struggle with her mental health which was just an iceberg of what was to come later.
For over 7 years my wife suffered from a number of unexplainable symptoms doctors could never explain, which deteriorated her mental state. She became anxious and very depressed because of the disbelief and gaslighting she experienced.
She tried to commit suicide on two separate occasions. I decided to take time off work, to keep an eye on my wife during her recovery.
During two months, my M stayed in bed, and to occupy my mind, I began writing daily notes which turned into a book called "No amount of anxiety will push me away" that I have never published…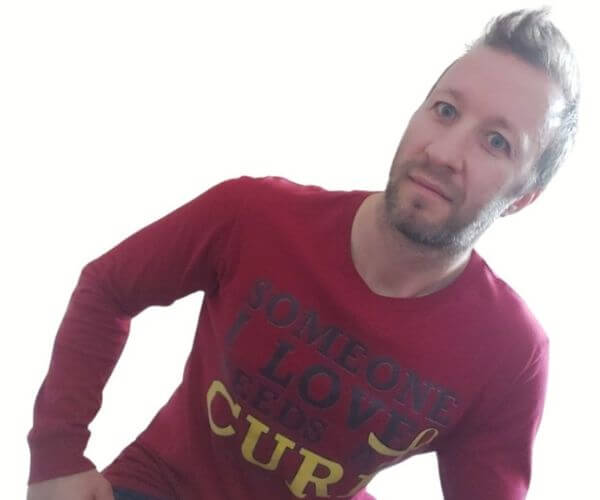 During my research about anxiety, I stumbled upon a blog from Anxious Lass who wrote an article on how she started her own blog, and how she found it helpful as therapy and later on, financially. I had a lightbulb moment and decided to follow her path. "Worry Head" was born…
My first blog.
Originally, I wanted to blog about mental health, but the summer of 2019 changed everything, and I had to pivot my blog toward a health niche. I used my blog to spread awareness about two chronic conditions my wife was diagnosed with in August.
My wife's primary condition is stage IV deep infiltrating endometriosis, her secondary condition is fibromyalgia.
Both of these conditions are invisible, and most people barely hear about them, even though 1 in 10 women suffer from endometriosis globally, and fibromyalgia affects as many as 5% of the world population!
I use my blog to spread awareness about these conditions to help male partners of women who suffer from endometriosis and fibromyalgia understand what their loved ones are going through.
I wrote over 300 blog posts and started my first blog to educate, support, and empower!
My second blog.
Unlike my first blog, which I am extremely passionate about and contribute to on a weekly basis, I took my second blog more seriously to ditch my traditional job and start a serious blogging career.
I began to think of it as a business. Blogging isn't a hobby, in the 2020s, it's a viable form of self-employment that can be very profitable if done correctly. I started to learn everything I could about blogging and online business.
I took four affordable blogging courses, and I found them to be the best choice I have ever made because I learned all about SEO, affiliate marketing, the art of Pinterest, and how to grow a blog from scratch to build a profitable blogging business in order to quit the rat race of traditional 9 to 5!
You can take a look at the best blogging courses for beginner bloggers I purchased and personally used myself, or simply check them below…
Bare in mind that I'm reader-supported. When you buy through links on my site, I may earn an affiliate commission. It helps me run this blog. You can read my full affiliate disclosure in my privacy policy at the bottom of this page.
Thank you!