Blogging and your future!
When blogs first appeared, blogging was a great way to share your thoughts and ideas with the world. Don't get me wrong, it still is, but blogging went a long way from being online diaries to becoming a real business. Blogging and your future career are now more interconnected than ever before.
After the pandemic of Covid-19 people began to seek remote work, and even though some of them began to work from home, they still are expected to show up in the office a few days per week.
For me, it was a different story. I started my first blog after realizing that blogging could help my chronically ill wife escape the stress of the rat race, because her job along with two chronic conditions – endometriosis and fibromyalgia – caused her an impossible amount of anxiety and depression, almost costing her life on two occasions.
I couldn't stand by and watch her suffer. I helped my wife organize a meeting with her employer, but even though my wife was allowed to work full-time from home, she still worked for her boss, and so the vicious cycle of chronic illness, work, and stress was never going to end.
I wanted to find a way for her to work from home, on her own terms, and blogging was the answer. I knew that blogging would allow her to be in control of her work schedule, and more importantly, allow her to focus on taking care of herself, and recovery.
Remote work and work from home may have eased the pressure off, but the truth is, that people still do the old-fashioned 9 to 5, and live paycheck to paycheck.
Wouldn't you agree?
Blogging is the future.
Blogging is the future. It is a great way to work from home, be your own boss and make money.
The blogging industry is growing day by day. More and more people are blogging, and the trend is not going to stop anytime soon.
When it comes to blogging and your future, the sky is the limit.
You can use blogging to write a blog for fun, to share your story, to get noticed, or even to land your dream job.
But what if (like me) you are not interested in any of those things, you don't want to work a boring traditional job but build your personal brand, start making money online, and live your best life?
The future of blogging is looking bright!
The future of blogging.
In the modern world of A.I. and Big Data, blogging is more important than ever before. And that is only going to grow. As the blogging community continues to grow, the opportunities for bloggers will continue to grow as well.
In the era of A.I. and Big Data, blogging is a way to stand out from the crowd. With so much information available, it can be tough to get noticed. But with blogging, you can share your unique voice and reach a wide audience.
Blogging is also a great way to build your personal brand.
A.I. can help you with that. Tools like Jasper.ai can help you track your blogging progress and improve your writing. A.I. is the future of blogging.
And as the blogging industry continues to grow, so will the opportunities for bloggers. There are already blogging conferences and meetups happening all over the world. These events are a great way to network with other bloggers and learn from the best in the industry.
So, if you're thinking about starting a blog, or if you're already a blogger, the future is looking bright! And you can make money blogging. A lot of money!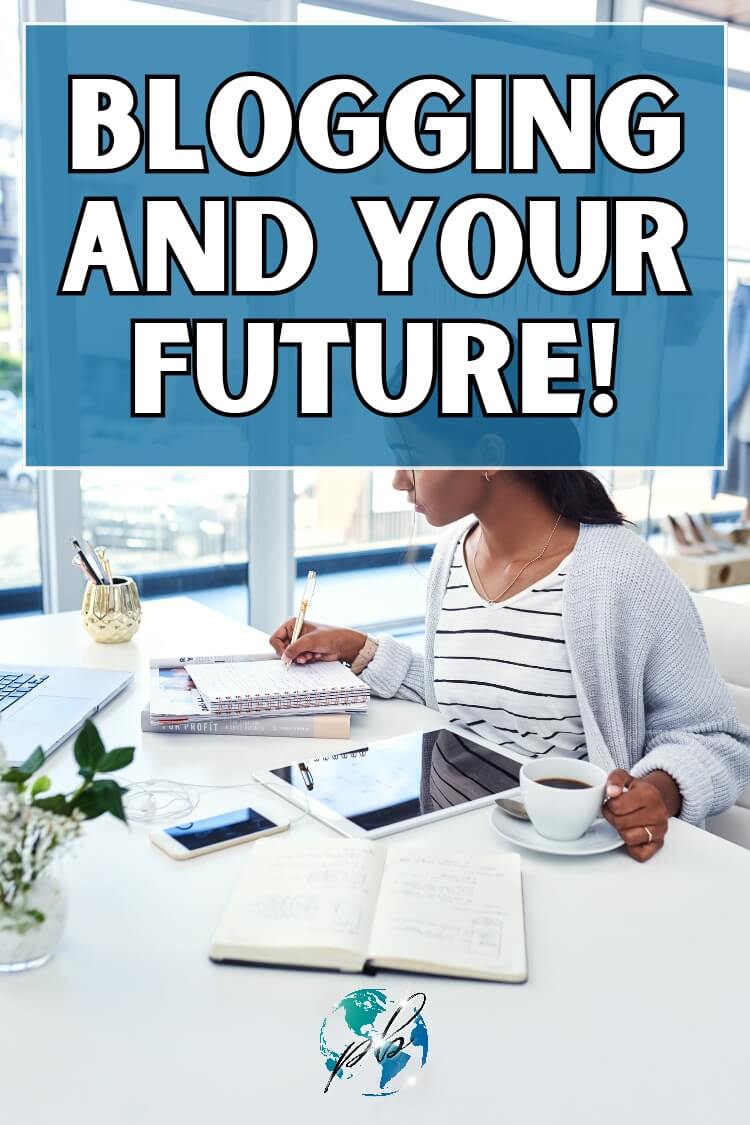 Blogging can change your life.
Blogging changed my life. It saved me from the impact my wife's chronic conditions bring, allowed me to express my feelings, share my knowledge, advocate for endometriosis and fibromyalgia, and it gave me a purpose in life, a goal.
In addition to all the above, blogging gave me a business opportunity without risk. Blogging can change your life too!
With determination, hard work, and patience, you can create a blogging business and make money.
There are already so many different ways to make money blogging, from ads, and affiliate marketing, to sponsored posts and selling your own digital products. And as blogging becomes more mainstream, even more opportunities will open up.
If you're passionate about blogging and want to build a career around it, the future is looking bright! So what are you waiting for?
Start blogging today and who knows where it will take you!
So how do you build a profile blog?
The answer is, that you need to start a blog, the rest comes later, and it takes a little bit of time.
How to start a blog?
To start a blog is simple, you need to do the following:
Choose a blogging platform
Pick a domain name
Design your blog
Write compelling content
Promote your blog
Monetize your blog
Let's go into more detail about each of these steps.
Choose a blogging platform: There are many different blogging platforms to choose from. Some of the most popular ones are WordPress, Blogger, and Medium.
Pick a domain name: Your domain name is your blog's address on the internet. It should be something catchy and memorable.
Design your blog: Once you have chosen your platform and picked a domain name, it's time to design your blog. This step is important because it will be the first thing people see when they visit your blog.
Write compelling content: This is the most important step! If you don't have anything interesting to say, no one will want to read your blog.
Promote your blog: Once you have written some great content, it's time to promote your blog. There are many ways to do this, including social media, guest blogging, and email marketing.
Monetize your blog: Once you have a good amount of traffic coming to your blog, you can start monetizing it with ads, affiliate marketing, or selling products and services.
If you follow these steps, you'll be well on your way to starting a successful blog that can change your life!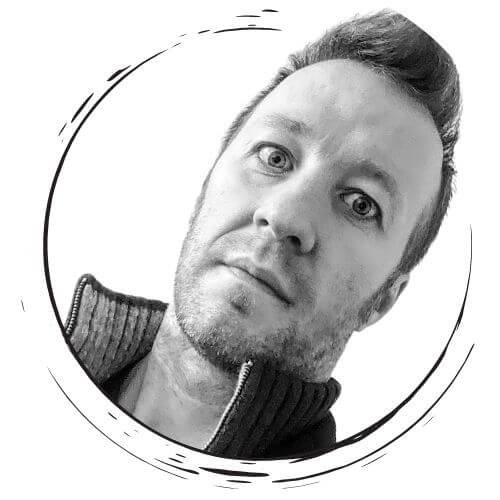 Przemo Bania is a blogger and writer who helps people get out of their traditional jobs to start a blogging career. Przemo also runs a health blog advocating for endometriosis and fibromyalgia…