How to monetize a new blog?
To monetize a new blog, you can do it in various ways that add value to your blog posts. You can add advertisements to your blog posts, put up affiliate links, or even offer some sort of digital product. If you have a large following, you can also offer paid memberships or consulting services.
The key is to offer something of value to your readers in exchange for their money. To give you a quick and direct answer on how to monetize a blog, here's what you can do to monetize a new blog from scratch:
At the early stage, you can add ads to informative blog posts and affiliate links to transactional content. To monetize your blog at a later stage, you can sell digital products, sell online courses, and affiliate links through email marketing.
Monetizing new blog posts.
Every business needs to start somewhere. In the case of monetizing a new blog, there are a few key ways to add value to your content and make some money from your traffic at the same time.
Your blog monetization strategy should always depend on the age (or stage) of your own blog.
To begin with, to monetize your blog, you can add ads to your blog posts if you have at least 1000 blog readers per month.
To make money blogging, you can also put up affiliate links, which are special links to product pages that give you a commission on any sales made through them.
Building traffic takes time, but when you get that following, you can also offer paid memberships or consulting services, create your own products, and even courses. It all depends on the value you offer to your readers.
Most bloggers fail because they believe they can their blog's traffic fast, but building real blog traffic takes a while.
You should always focus on adding them value, only then you can think of monetizing. To monetize your blog, you should do it in the exact order I listed below:
Add ads to your blog posts.
Put up affiliate links.
Use email marketing.
Offer digital products.
Create online courses.
Offer paid memberships.
Provide consulting services.
Monetizing with ads.
One way to monetize your blog at the early stage is through advertisements. Many bloggers make money blogging this way because it is easy to do.
People usually sign up for ad networks like Google AdSense or Media.net, but these networks only bring you pennies.
To really add value to a new blog, you should always start with Ezoic! Google AdSense pays little to nothing.
Sure, beginner bloggers fail to make money from their ads as Google AdSense is one of the lowest possible platforms, but Ezoic is beginner-friendly. Sadly, most bloggers get to know Ezoic.
Ezoic is an AI-driven ad platform that helps you to optimize your site for both speed and earnings. With Ezoic, you get to keep more ad revenue than compared to other networks.
Ezoic pays on average between $10 and $40 for 1,000 views. Your earnings will depend on your niche, the number of ads inside your posts, the location of your traffic, and the number of sessions. However, it also depends if you enroll in the Ezoic Premium program which pays the most per thousand views.
Ezoic allows you to monetize your blog posts within one click. Each blog post is going to be automatically updated as a result of monetizing one of them.
You should only add advertisements to your informative articles, these are the types of content that begins with "How to…" or "Ways to…", "21 tips for" or "7 reasons why…", and even articles beginning with "A guide to…" or "Why should you…"
You get the idea.
The next step to monetize your blog and earn money in any blogging niche is adding an affiliate program to your blog content. Let's discuss that…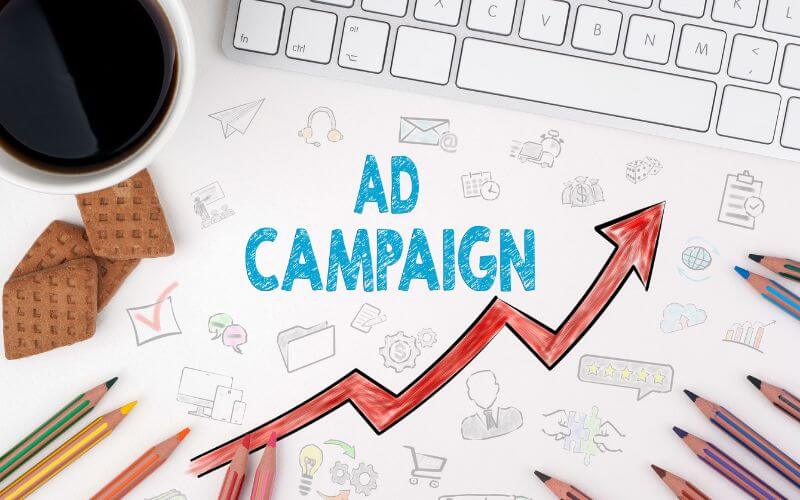 Monetizing with affiliate marketing.
Another great way to monetize your blog is through affiliate marketing. Most bloggers use this form of monetization strategy after they monetize a blog with ads.
Regardless of your blog niche, you can monetize your own blog and make passive income with this form of blog monetization.
Affiliate products are better than physical products because they don't necessarily require shipping if they are digital. I'll touch upon digital products later on. Firstly, affiliate link type of products.
With this blog monetization strategy, you can add affiliate links to your transactional blog posts to earn commission on every sale that you generate.
The key to making money with affiliate marketing is to promote products that are relevant to your niche and that your readers will find helpful.
You should focus on adding affiliate links mostly to your transactional articles. These types of posts are those in which you review various products relating to your particular niche.
For example, if you have a blog about technology, you could write a post reviewing the best laptops for college students. In that post, you could then add affiliate links to the laptops you recommend. If someone clicks on your link and buys one of those laptops, you would earn a commission.
One of the best affiliate programs for bloggers to start with is Amazon Associates because it's easy to join, however, the cookie duration is extremely short, only 24 hours, meaning, if a person clicks on your link and buys after the period of 24 hours, you will get nothing.
Additionally, Amazon pays a small percentage earning on average 1–3% in commission for every product you get a sale from. So ideally, you should monetize a blog with another affiliate program, your target audience will still find your products.
This is why you need to find some better affiliate programs such as ClickBank, ShareASale, or CJ (Commission Junction). You will find that their products not only pay a higher percentage of 8% to 40%+, but also their cookie duration is longer between a month and even a year.
Affiliate marketing works better than ads because even a few readers can make you earn money with better results. Unlike any ad network, when you monetize a blog post with an affiliate program, it will bring you more per 1000 page views.
Monetizing with digital products.
To monetize a blog with ads and affiliate marketing strategies is fine not having much traffic. When it comes to digital products you will have to be found by your target audience in Google search engines.
Selling digital products without much traffic can be hard, as you will have to do it through email marketing. All successful bloggers know that.
If you have a large following, you can also sell digital products. These will bring you the most income per paid customer.
It does not have to be an eBook straight away. Start small, with simple printables.
Printables are low-cost to produce, I dare to say "free", and you can sell them over and over again. They are perfect to get started with if you have no experience in creating.
The great thing about printables is that you can create them once, and then sell them multiple times to different buyers, without having to do any extra work.
Later on, you can start writing eBooks.
I hear you say that they take time and effort. Yes, they do, if you do it the traditional way and don't know how to produce them fast.
This is where the support of Jasper.ai comes in handy. This is by far the best writing tool. It's AI-powered, but what does that mean for you?
It means that it will help you to write an eBook in a very short amount of time. Then sell it, forever.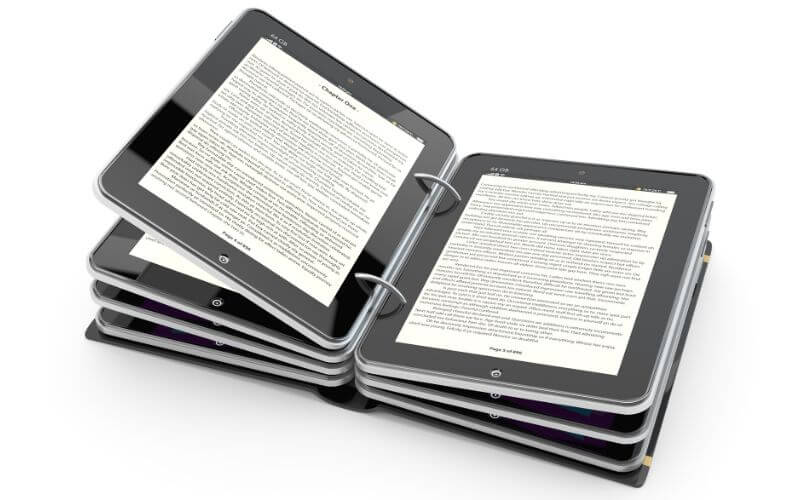 Monetizing with email marketing.
One of the most effective ways to monetize a blog is through email marketing. You can build an email list and collect subscribers who are interested in what you have to say.
You can do it by offering something free and valuable in exchange for their email.
You can then send out periodic emails promoting products or services that are relevant to your niche. If someone clicks on one of your links and makes a purchase, you will earn a commission.
The key to successful email marketing is to provide value to your subscribers. You should only promote products that you believe in and that you think would be beneficial to your readers.
When you monetize a blog through your email list, you can skip all together social media marketing because you won't need any social media following. You can have much better results with content marketing via your email list.
Other bloggers can even provide coaching services or run a membership site.
You can do a lot with your email list – sell affiliate links, sell online courses, and grow your eCommerce store.
There are successful bloggers who also do free guest blogging in exchange for backlinks. They grow the Domain Authority (DA for short) of their blogs, which in the long run, is much better than writing a sponsored post.
Monetizing with online courses.
You don't have to be any kind of influencer marketing guru to sell anything.
If you have expertise in a particular area, you can create an online course and sell it on your blog. This is a great way to monetize a new blog because you can earn passive income from the sales of your course.
The key to creating a successful online course is to create something that is comprehensive and that provides value to your students. You should also make sure that your course is priced fairly.
Online courses are a great way to monetize your blog as blog readers interested in your niche are more likely to spend money.
This is where you can earn money on a bigger scale selling online courses than through a banner ad or affiliate program.
Making money blogging is fun, but even though building one online course can take time, if you attract your target audience to your most popular blog posts and promote your online course there, you will generate revenue stream on another level.
Whenever you want to sell online courses to your target audience it is going to take time, but again, when you reach the point when you monetize your blog with an online course, you should make a living blogging.
An online course is a gold mine in terms of blogging, and it is one of the most profitable monetization strategies.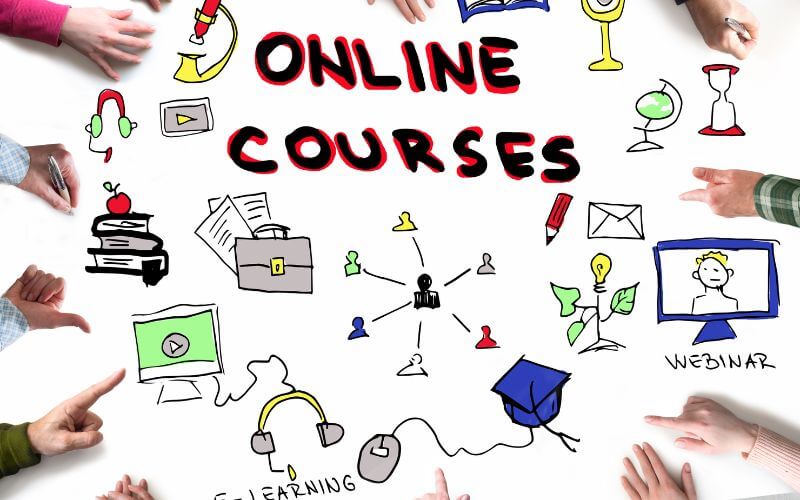 Monetizing with paid memberships.
Another great way to monetize a new blog is through paid memberships. You can offer exclusive content to your members that they can access for a monthly or yearly fee.
The key to creating a successful paid membership site is to provide high-quality content that your members will find valuable. You should also offer a variety of membership levels so that people can choose the level that best suits their needs.
Membership websites can be a great way to monetize a new blog because they provide a recurring revenue stream.
To start making money through a membership website, you will need to create high-quality content that people will be willing to pay for. You can then promote your membership website on your blog.
Monetizing with sponsored posts.
If you have a large following, you can also monetize your blog through sponsored posts. Companies will pay you to write posts about their products or services.
The key to landing sponsorships is to have a large and engaged audience. You should also make sure that your blog is well-designed and looks professional.
Freelance writers keep creating content for other businesses without having their blogs. Content marketing is not their responsibility.
But since you aren't a freelance blogger, for you to expand your online business you need to monetize your blog whilst acting like a freelance blogger. Yes, you can do both.
Content creation takes time, but you can kill two birds with one stone by involving companies that will make this content creation for you, and pay you on top of that.
However, not always sponsored posts provide valuable content because other companies may not necessarily represent your blog niche the way you would. Sure, you will earn money from it, but there are other ways to make money online.
To monetize a blog that is going to be making money long-term you need to do keyword research in order to be found by Google search engines. Then you can ask for sponsored posts, alongside your own coaching services, affiliate networks, or any kind of advertising network.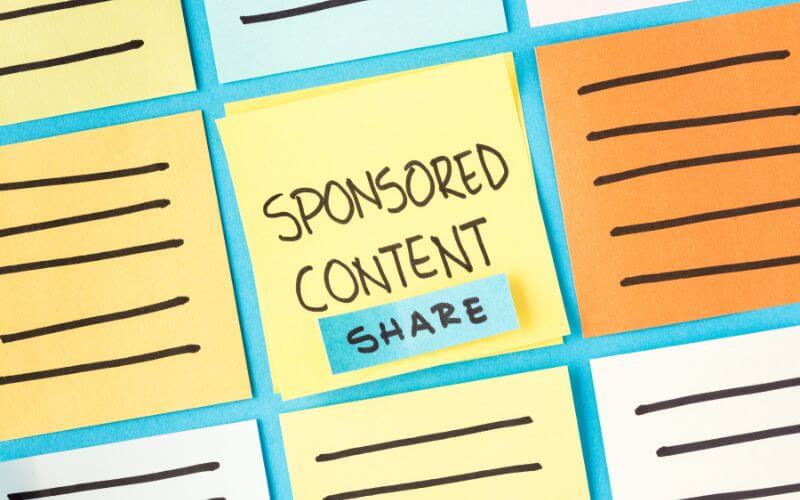 Conclusion?
You don't need to be a personal finance pro to make money blogging. Just start a blog and stay with it. Blogging is not a get-rich-quick scheme, it's a real business these days.
You can easily monetize a blog by starting a WordPress blog. WordPress is the only platform you need to make money. You can use WordPress to create a blog in less than 10 minutes.

I do not recommend monetizing your blog with Google AdSense, start with Ezoic instead.
Your site performance matters – the speed, the returning readers or their bounce rate, and more. Unless you build a fitness blog or anything where you have to show your skills, you don't need a YouTube channel.
Having your own blog not only is fun, but it can also really change your future! You can escape the rat race and your traditional job. Start a blogging career instead.
To start a blog in the 2020s, you can get started with HostGator for only $2.75/month, which is a truly unbeatable price. This is less than the price of one cup of coffee (or tea, if you're not a coffee person). It's so cheap, there's no question about looking any further.

I always advise people to start with HostGator because it has great plans for WordPress blogs, which is what you need if you want to start a blog in the 2020s from scratch, and which is the blogging platform I recommend.

Besides, whenever there is a technical issue, the HostGator team can solve it in no time. You simply enter HostGator's chat, as you would on Facebook, and chat about your problem. The HostGator's team will ask you to give them 2-3 minutes while they resolve your issue. This is as easy as that.

HostGator is used by many bloggers and has great customer service, 24/7, is super helpful, and is one of the cheapest in my humble option.

So don't think twice and start a blog today!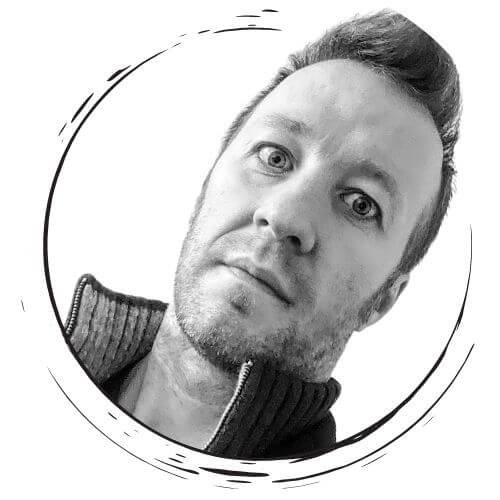 Przemo Bania is a blogger and writer who helps people get out of their traditional jobs to start a blogging career. Przemo also runs a health blog advocating for endometriosis and fibromyalgia…