Is blogging a scam or is blogging for money real?
Only those who don't succeed or never tried to start a blog ask themselves those questions. So, is blogging a scam? The truth is, blogging for money is real, absolutely!
You can make good money by setting up a blog and putting your thoughts out there for the world to see, as long as you treat your blog seriously.
Blogging isn't a hobby, blogging is a real, lucrative business these days. It is definitely NOT a scam. Blogging for money is real, and here's why:
When you publish blog posts consistently your organic traffic grows, bringing you more potential customers. You can monetize your blog with ads and make passive income, make profits from affiliate marketing, and your own digital products.
Blogging for money is real!
It's real, indeed. But blogging isn't just about earning money. It's also about finding yourself and living life as you want it. Blogging can be an amazing way to express yourself and share your passions with others. With blogs, you can write about anything from fashion to travel, books to entrepreneurship, and much more!
Blogging helps you develop creative ideas that can help you reach new heights in whatever field of interest you choose.
In addition to expressing yourself through writing, blogging also enables you to form connections with like-minded people around the world. And for many people, expressing your own feelings can be therapeutic. I personally used it as a form of writing therapy.
My wife suffers from endometriosis and fibromyalgia, two chronic conditions that cause her a lot of pain. Blogging became a great outlet for both of us to express ourselves and share the story of our challenges with other couples who are in a similar position.
Blogging yourself happy is real. You can start a blog and have a beautiful life, if you put effort into it, and treat it like a business.
So, if you're asking yourself "is blogging a scam" or "is blogging for money real" – the answer is yes! You can make money, blog yourself happy and live life on your terms.
Why blogging for money is real?
There are many reasons why blogging for money is real, including:
Increased organic traffic means more ad revenue.
Monetizing with affiliate marketing brings you more income than ads.
Writing your own digital products and selling them brings the most money.
Let's discuss them one by one…
Organic ads income.
When you publish informational blog posts, you can monetize them with advertisements. Every time someone sees an ad you gain a small amount of income, however, if someone clicks on the ad, you get paid more.
This is a great way to make totally passive money blogging.
For every 1000 page views, depending on the type of ads and the ads company, you can make somewhere between $3 and $40.
The most known, and one that pays the least of all advertising companies is AdSense. Many beginner bloggers use Google AdSense because it's free and easy to set up. What they don't know about, is Ezoic.
Ezoic is a Google-certified partner and provides higher ad revenue. It uses intelligent machine learning to help you optimize your website's layout, ads placement, and more. In addition, Ezoic helps your SEO and helps you speed up your website through its CDN service.
In addition, Ezoic doesn't require 10000 page views as they used to, they allow you to join them with not much traffic. I use Ezoic on all of my blogs and truly recommend it!
Up a notch above Ezoic is AdThrive and Mediavine. Both advertising companies require a certain amount of monthly page views to join, however, once you're in you can make up to 10 times more money than with AdSense, sometimes even more than Ezoic.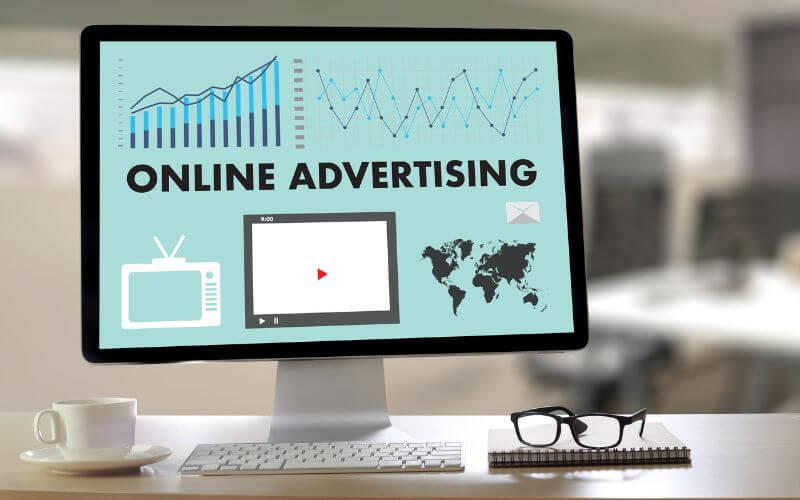 Monetizing with affiliate marketing.
Affiliate marketing is another popular way to make money, however, it requires more effort without seeing immediate results. Affiliate marketing is the most lucrative way of making money after advertising.
You need to learn how to create review posts that are honest, yet informative. You need to test the products or services you promote and write about them in a way that converts.
You should write transactional blog posts for the purpose of affiliate marketing and you should never place any ads on these review articles because advertising would only distract your potential customers from the affiliate links they suppose to click on.
To write a successful transactional review blog post, you need to combine good copywriting with a lot of research.
You need to create a pattern of writing a few informational posts for each of your transactional blog posts in order to bring more eyeballs to your affiliate articles. These informational blog posts should link to your blog posts that review products you trust or use yourself.
Each of your transactional articles should include at least 3 to 5 products, and those should include one link in the name of the product (ideally H3 subheading), another one in the picture of the product, two inside the description, and the fifth one in a form of a call-to-action button.
You should also add a few of your "top picks" at the beginning of your transactional article, and in a form of a summary, at the end of this particular blog post. This way you'll be sure that no customer will miss the links.
Your digital products.
It could be either printable, eBook, or eCourse. All of the above are respectively easy to hard levels of difficulty to create. Let's expand on that a little…
Printables are great for those who want to monetize their craft and sell it in digital format. This is the easiest way to create your own product, however, you need to be creative and already have a lot of crafty ideas.
Next, eBooks are great for people who want to write down their personal stories, experiences, or tips on how they did something themselves. It is also much easier than creating an eCourse since all you need is a PDF version of your book which you can then post anywhere online.
Finally, eCourses are the most difficult type of product to create as it requires more preparation, skill, and time. However, when done right, eCourses can bring you the most money out of any other digital product available online. You need to plan it well in advance and make sure that each lesson is clear and easy to understand before posting them online.
No matter what type of product you decide to create, make sure that you promote it as much as possible.
Benefits of blogging.
There are countless benefits of blogging, it all depends on the blogger. These often include:
1. Increased Visibility: Creating a blog can be great for your personal brand and visibility on the internet. Even if you don't have many readers, blogging can help get your name out there and make it easier to find information about you when people search online.
2. Increased Connections: By creating content that is interesting and valuable to your readers, you can connect with people who have like-minded interests. This is one of the most rewarding parts of blogging.
3. Increased Self-Awareness: Writing for a blog is a great way to work on yourself and improve your writing skills. You learn more about yourself as well since you're forced to think deeply about things and put your thoughts into words.
4. Increased Knowledge: Every time you read something, it opens up your mind to new possibilities and you gain valuable knowledge. The same is true for blogging, as the more research you do, the more knowledgeable you become on different topics.
Besides all of the above, blogging makes you happy! You can blog yourself happy because:
writing is a form of therapy
you express yourself through writing
make connections with like-minded people
find yourself and live life as you want it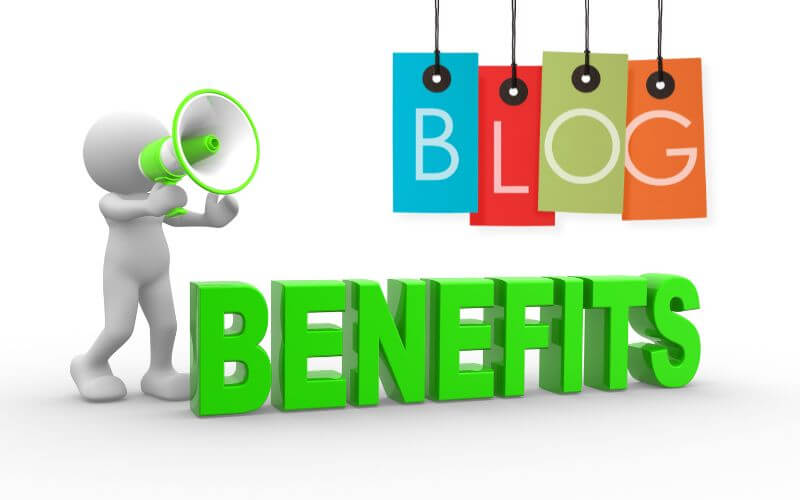 Why blogging isn't a scam?
Blogging is not a scam because a small percentage of bloggers make a living with their blogs. It is definitely possible to make money blogging if you have the right skills, the right plan, and a vision. Making money from blogging requires hard work, dedication, and setting realistic goals.
As we already discussed, there are plenty of ways to monetize your blog such as advertising or affiliate programs, selling digital products, and sponsored posts. You can also increase your blog's revenue by creating different types of content that are interesting to readers.
Blogging is not a scam, but it's important to remember that it does take time and hard work to make money from blogging. Blogging isn't a hobby though anymore!
Your blog is a digital estate.
Blogging isn't a hobby, it is in fact, your blog is a digital estate.
A digital estate is a collection of content, ideas, and products that you create in the digital world. Blogging is no different. Through blogging, you can build an online presence with your own personal brand where you can reach out to many people from all over the world.
Whether it be through advertising or selling digital products, you can make money blogging. You just need to create content that is interesting to readers and monetize it in the right way. A blog is your digital estate that is way cheaper than real estate, and you can reap the rewards for years to come.
It's important to remember that blogging is not a get-rich-quick scheme, as it requires dedication, hard work, and setting realistic goals. But with persistence and patience, you can generate a steady income from your blog.
Conclusion: Is blogging a scam or is blogging for money real?
As you can see, blogging for money is real and is not a scam. It is possible to make money blogging if you have the right skills, the right plan, and the vision to monetize your blog in the right way.
Blogging is definitely a great way to build an online presence with your own personal brand and reap the rewards for years to come. Just remember, blogging isn't just a hobby – it's your digital estate! So don't underestimate its value and start blogging today!
This article has discussed whether blogging for money is a scam or real. We have discussed the numerous benefits of blogging, including enhanced connections and increased self-awareness, knowledge, and happiness.
We have also discussed the ways you can monetize your blog and generate a steady income from it. Blogging is definitely not a scam and is a great way to make money.
Start blogging today, and you'll reap the rewards soon enough!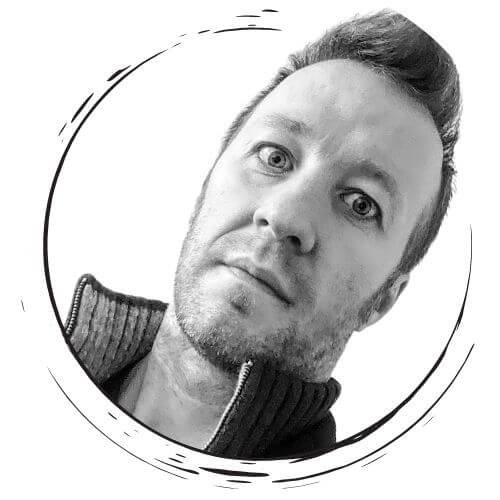 Przemo Bania is a blogger and writer who helps people get out of their traditional jobs to start a blogging career. Przemo also runs a health blog advocating for endometriosis and fibromyalgia…