The best laptop for working from home.
Choosing the right laptop for working from home is crucial if you want to be productive and efficient in your work, have a reliable device that meets your specific work requirements, and avoid technical issues that could disrupt your workflow. It is especially crucial, if like my wife, you are chronically ill and unable to work at the office.
In this guide, I ranked and reviewed the best 5+ laptops for working from home, along with my top 3 choices, so that you can pick the best one for you.
Why work from home?
Working from home has become a norm due to the pandemic, and having the right laptop became essential to make your work efficient and productive. But with so many laptops in the market, it can be a daunting task to choose the best one.
In this article, I have researched and analyzed the top-selling laptops on Amazon to help you make an informed decision.
Before we begin, I want to highlight some reasons why working from home on a laptop is important because it provides numerous benefits that can improve work-life balance, increase productivity, and promote a healthy lifestyle.
There are several reasons why working from home on a laptop is important, they include:
Flexibility: A laptop allows you to work from anywhere, giving you the flexibility to choose your own work environment and schedule. This is especially true if, like me, you want to become a full-time blogger and don't want to waste time traveling to an office.
Convenience: With a laptop, you can easily carry your work with you and have access to all your files and documents wherever you go. You will find me in my favorite coffee shop anytime (wink, wink)!
Productivity: Working from home on a laptop can increase productivity by eliminating distractions commonly found in a traditional office environment. Again, you save time on traveling, you can squeeze in more work instead.
Cost-saving: When it comes to money, you can save on transportation, meals, and other expenses associated with commuting to and from work, making it a cost-effective option.
Comfort: Working from home on a laptop allows you to set up your workstation to your preference, ensuring a comfortable and ergonomic setup that can help reduce physical strain and fatigue. This allowed my wife to better control the flare-ups of her illness.
Health: You can take breaks to stretch, do exercises, and eat healthily, which can positively impact your mental and physical well-being. But there is more – if you suffer from chronic conditions like my wife (endometriosis and fibromyalgia), you can better feel in control of your symptoms.
I believe this was self-explanatory, and is enough to persuade you that you are doing the right thing and that choosing the best laptop for working from home is vital to make your job as efficient as possible.
Amazon is the most reliable and trusted platform. It is time to crack on with my top picks of the best laptops!
My top picks!
Here are my top picks for the best web KEYWORD: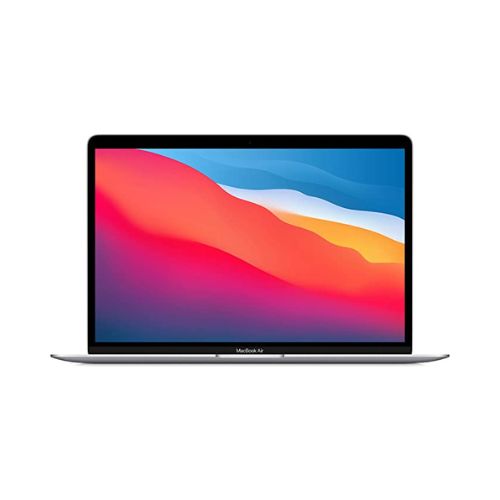 The Apple MacBook Air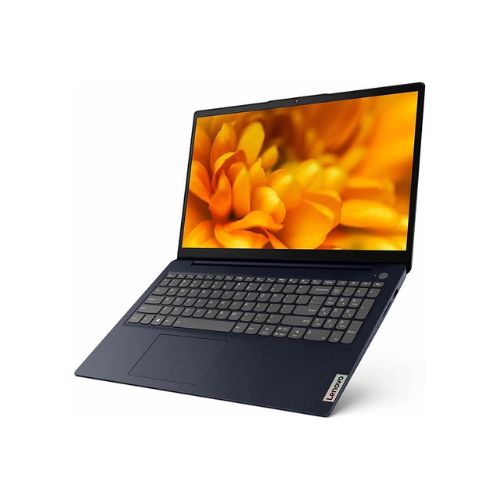 Lenovo Ideapad 3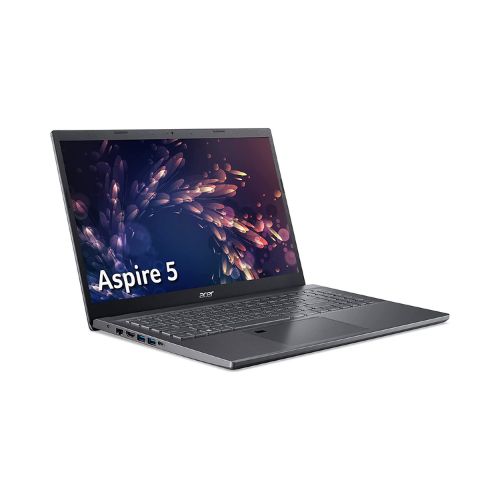 Acer Aspire 5
I'm reader-supported. When you buy through links on my site, I may earn an affiliate commission. It helps me run this blog. Thank you!
In-depth analysis of the best laptops.
Amazon's top 5 selling laptops for working from home:
Apple MacBook Air
Lenovo IdeaPad 3
Acer Aspire 5
HP Pavilion x360
ASUS VivoBook 15
To make it easier for you to visualize what's best, below, I provide you a table with specifications of Amazon's top 5 selling laptops for working from home…
| Laptop | Processor | RAM | Storage | Screen Size | Battery Life |
| --- | --- | --- | --- | --- | --- |
| Apple MacBook Air | M1 chip | 8 GB | 256 GB | 13.3 inches | 18 hours |
| Lenovo IdeaPad 3 | AMD Ryzen 5 | 8 GB | 256 GB | 15.6 inches | 7.5 hours |
| Acer Aspire 5 | AMD Ryzen 3 | 4 GB | 128 GB | 15.6 inches | 7.5 hours |
| HP Pavilion x360 | Intel Core i5 | 8 GB | 256 GB | 14 inches | 8.5 hours |
| ASUS VivoBook 15 | AMD Ryzen 5 | 8 GB | 512 GB | 15.6 inches | 8 hours |
Table of specifications of Amazon's top 5 selling laptops for working from home.
Description of The Apple MacBook Air:
The Apple MacBook Air is a fan-favorite and one of the best laptops for working from home. Its M1 chip ensures lightning-fast performance, while the 8 GB RAM and 256 GB storage allow you to multitask without any lag. The 13.3-inch Retina display is vibrant and color-accurate, and the 18-hour battery life is impressive.
This laptop has all-day battery life. You can run it for up to 18 hours, depending on your use. It has a powerful performance, it is great for professional-quality editing or even gaming. The Apple M1 chip with an 8-core CPU delivers up to 3.5x faster performance than the previous generation while using far less power.
The Apple MacBook Air has superfast memory – 8GB to be exact which makes your entire system speedy and responsive. And let's not forget about its stunning display! With a 13.3" retina display, images come alive with new levels of realism. The text is sharp and clear, and the colors are more vibrant.
It's compatible with all your existing apps, including Adobe Creative Cloud, Microsoft 365, and Google Drive, and you can use your favorite iPhone and iPad apps directly on macOS and you'll have access to the biggest collection of apps ever for Mac available on the App Store. If you already have an iPhone, MacBook Air feels familiar from the moment you turn it on. It works perfectly with all your Apple devices.
If like me you work evenings (and don't want to wake your wife), you might find this important – the MacBook Air stays cool and runs quietly even while tackling intense workloads.
Pros of Apple MacBook Air (M1, 2020):
Lightweight and portable.
Excellent battery life.
High-resolution retina display.
Powerful performance.
Quiet and cool.
Touch ID and FaceTime HD camera.
High-quality build.
Cons of Apple MacBook Air (M1, 2020):
Limited ports.
Non-upgradeable storage.
Expensive.
Limited gaming performance.
Limited customization options.
It comes with a one-year limited warranty and up to 90 days of complimentary technical support. Get AppleCare+ to extend your coverage and reduce the stress and cost of unexpected repairs. It's environmentally friendly because MacBook Air is made with a 100% recycled aluminum enclosure and uses less energy for a smaller carbon footprint.
Description of the Lenovo IdeaPad 3:
The Lenovo IdeaPad 3 is a budget-friendly laptop that is designed to offer basic computing capabilities. It is lightweight and has a slim profile, making it easy to carry around. The laptop has a plastic build, which may not be as durable as laptops made from more robust materials such as aluminum. It is available in a variety of colors, including Abyss Blue, Business Black, and Platinum Grey.
It has a 15.6-inch screen with a resolution of 1366 x 768 pixels. The display quality is decent, but the resolution is lower than what other laptops in this price range offer. The laptop also has an anti-glare coating that reduces eye strain when using it for extended periods.
When it comes to performance, the Lenovo IdeaPad 3 is available with either an Intel or AMD processor, depending on the model. It has up to 12GB of RAM and up to 256GB of storage, making it suitable for basic computing tasks like web browsing, word processing, and multimedia playback. However, its limited processing power and RAM may not make it suitable for demanding users who need to run multiple applications simultaneously or engage in more demanding tasks like gaming or video editing.
This laptop features a full-sized keyboard with a numeric keypad that is comfortable to type on. The keys are well-spaced and have a decent amount of travel. The laptop also has a touchpad with multi-touch gesture support, which is responsive and accurate. It has a good selection of ports for a budget laptop. It has two USB 3.0 ports, a USB-C port, an HDMI port, a headphone/microphone combo jack, and an SD card reader. This makes it easy to connect to external devices and transfer data.
The battery life of up to 7.5 hours, which is decent for a budget laptop. This should be enough to get you through a day's work without needing to plug in.
The laptop comes pre-installed with Windows 10, which is a user-friendly operating system that is easy to navigate. It also has some useful features like Cortana, Microsoft Edge, and the Microsoft Store, and also has a 720p webcam with a privacy shutter for added security. The privacy shutter can be used to cover the camera when not in use, preventing unauthorized access.
Pros of Lenovo IdeaPad 3:
Affordable price.
Lightweight and portable.
Ample storage.
Good battery life.
Comfortable keyboard.
Cons of Lenovo IdeaPad 3:
Limited processing power.
Low display resolution.
Limited RAM.
Plastic build.
The Lenovo IdeaPad 3 laptop typically comes with a one-year limited warranty from the date of purchase. This warranty covers defects in materials and workmanship, and Lenovo will repair or replace the laptop if it is found to be defective during the warranty period. It does not cover damage caused by accidents, misuse, or unauthorized repairs. It also does not cover normal wear and tear, such as scratches or minor dents.
Amazon offers an optional protection plan for laptops, including the Lenovo IdeaPad 3, called the "Amazon Protection Plan." This plan provides extended warranty coverage beyond the manufacturer's warranty and covers mechanical and electrical breakdowns, as well as accidental damage from handling.
The Amazon Protection Plan can be purchased at the time of purchase or within 30 days of purchase. It provides coverage for up to three years from the purchase date of the laptop and includes free return shipping if the laptop needs to be repaired or replaced.
Description of the Acer Aspire 5:
The Acer Aspire 5 is a powerful and premium laptop with an aluminum lid and innovative hinge design.
With a 12th gen Core i7 CPU, 16GB of RAM, and an Nvidia MX550 GPU, it can handle demanding tasks such as video and photo editing without slowing down. It has a 512GB SSD for ample storage and a 15.6-inch Full HD IPS screen with BlueLightShield technology to reduce eye strain.
The laptop has an HD webcam with Temporal Noise Reduction and dual microphones with noise reduction for clear communication. It also features tri-band Wi-Fi 6E, Thunderbolt 4, HDMI, and Ethernet ports for added convenience. With up to 7.5 hours of battery life, it is ideal for remote learning, working, and entertainment.
It comes with Windows 11 pre-installed for optimal performance and seamless integration with Microsoft services. Whether for business, school, or personal use, the Aspire 5 is a capable and stylish choice.
Pros of :
Affordability.
Solid build quality.
Good performance.
Large storage capacity.
Decent battery life.
Full HD display.
Cons of :
Limited upgradability.
Limited graphics performance.
Average speakers.
No backlit keyboard.
Bloatware.
The Acer Aspire 5 comes with a one-year limited warranty that covers parts and labor for any defects in materials or workmanship. Customers can also purchase extended warranties and additional support services from Acer. But regardless of your statutory right of withdrawal, you enjoy a 30-day right of return for many products with Amazon.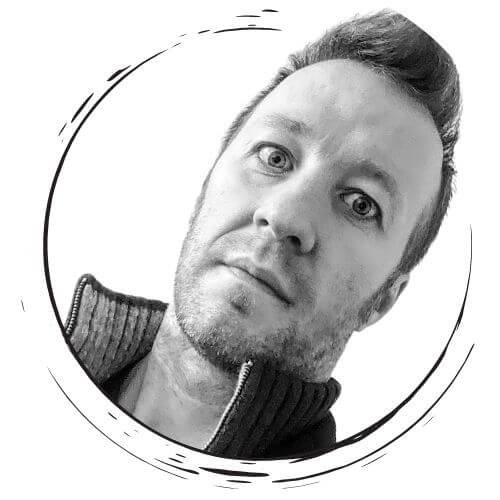 Przemo Bania is a blogger and writer who helps people get out of their traditional jobs to start a blogging career. Przemo also runs a health blog advocating for endometriosis and fibromyalgia…