How to retire at 50?
Everyone dreams of early retirement, but for most people, this seems unattainable. However, if you ask yourself how to retire at 50, it becomes a bit more realistic.
I'm 43, and my wife is 48 years old. Knowing that it leaves us only a 2-year window, how on earth do I imagine myself to accomplish that?
How is this even possible?
As someone who has spent a considerable amount of time obsessing about financial education, I can tell you that early retirement is not only possible but can be a reality for many people who are willing to change their current financial situation.
To retire at 50, you need to have a solid financial plan in place that includes saving aggressively, investing wisely, and minimizing debt. It may also require making lifestyle choices such as downsizing your home and reducing expenses to increase savings.
In this article, I will provide you with a step-by-step guide on how to retire at 50, and give you useful tips to help you get there.
My short story…
Working as a pediatric carer for kids with medical needs, I only earned a small income and was never able to bring enough money in order to support my chronically ill wife.
Yes, my wife suffers from endometriosis and fibromyalgia. Both are extremely painful chronic conditions that cause her diabolic symptoms like pain, anemia, and chronic fatigue, all have a vast impact on her mental well-being.
Both conditions caused depression over the loss of her old life, but also caused her a lot of anxiety over our financial future, because working her part-time job from home she was never able to bring enough money to even think of retiring early, let alone retire at 50.
Health insurance could not cover all of the healthcare costs, such as endometriosis surgeries, medications, and the usual unexpected expenses we all have to deal with.
My wife had suicidal thoughts and attempted to take her own life on a few occasions. I had to take time off work which further impacted our income.
I had to think of something, she couldn't go on like this. She already suffered 10 years doing a job she hated whilst battling two chronic conditions.
I had to think of a new approach to my investment strategy. I had to rethink my income sources. I had none apart from my traditional 9 to 5.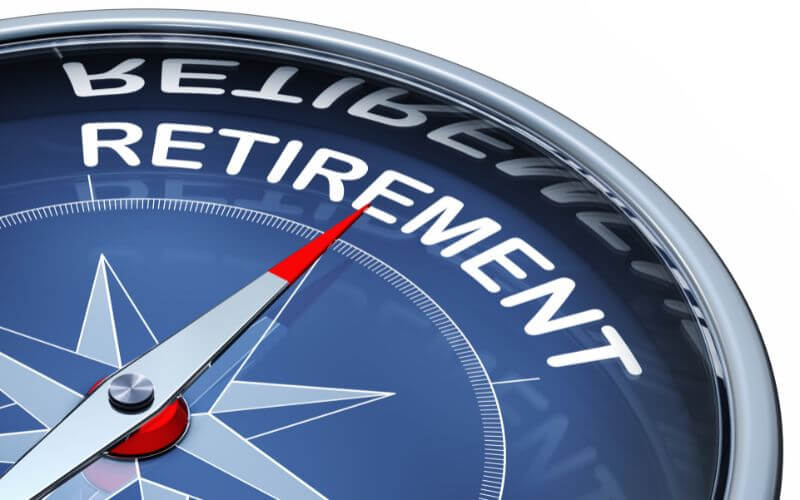 How to retire at 50?
First of all, in order to retire at 50, you need to change your approach to money.
You need to go into this challenge with the right mindset.
Most people dismiss the idea of saving $10,000 because they see that sum and they immediately think it's too big. They've already given up even before trying to work for it.
My wife is great at saving money, but even though I prefer investing over saving, she managed to save over $12,500. If she could do it being chronically ill, so can you!
Forget savings, let's talk about your early retirement plan.
Retirement planning.
Retirement is a critical aspect of life that everyone should prepare for, and it's never too early to start planning for it.
95% of people who work a traditional 9 to 5 believe that this is the only way to live.
But that is surviving, not living.
Just think about your day for a moment. You wake up Monday morning, and the first thing on your mind is the next weekend. You probably dread your job. But do you do anything about it?
According to LinkedIn, 85% of people are unhappy at their jobs, and as they state:
"For many today, the toughest part of a 9 – 5 is going through each day without hitting someone in the face".
So, what can you do to even think of early retirement?
Many people stick to the same rules, but even though they are the correct and important ways to approach your personal finance, and I briefly discuss them one by one below, I am going to follow these ideas by revealing the best way to retire early.
I give you examples of the 11 most common rules, these are:
starting early
paying off your debt
Create a retirement plan
creating a budget
tracking spending habits
cutting on expenses
staying healthy
taking advantage of tax credits
hiring financial advisors
learning to invest
investing in Roth IRA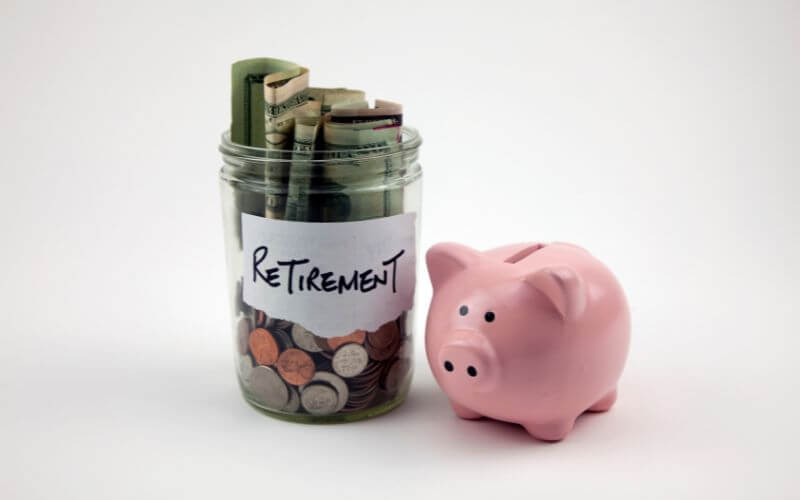 Start early.
People leave this late and usually begin to think just before their retirement age.
Early retirement is only possible if you take the first step. To retire at 50 you need to start early. The earlier you start saving and investing, the more time your money has to grow.
Starting early gives you the time to make mistakes and learn from them without putting your retirement savings at risk.
Pay off your debt.
When you start early, you have time for all sorts, and that includes paying your debt. Paying off your debt is essential to retiring at 50.
Debt can eat into your retirement savings, making it harder to reach your retirement goals. Prioritize paying off your debt, starting with high-interest debt like credit cards, and work your way down.
Create a retirement plan.
After you pay your debt off, you can begin to think of creating such a plan because retirement planning is crucial to retiring at 50.
A retirement plan will help you determine how much money you need to retire comfortably, and how much you need to save each year to reach your goal. You can use online calculators to help you estimate how much you need to save for retirement.
Create a budget.
After you create your plan of retirement, you can start thinking of a budget plan.
Budgeting is the process of creating a plan on how much you are going to spend in a certain time period. This is essential to your journey because it stops you from overspending.
Most people don't have a lot of savings because they just mindlessly spend their money away.
How silly.
Track your spending habits.
When you create a budget, you need to take into account your bad habits. Be brutally honest with yourself and track your spending habits every day for a week.
Simply, live your regular daily routine without thinking about your spending habits. Make a list, collect receipts, and do whatever you need to track it.
Then you can move on to the next step…
Cutting on your expenses.
The next step would be cutting your expenses is an effective way to increase your retirement savings. By reducing your expenses, you can save more money and invest it in your retirement accounts.
Look for ways to cut your expenses, such as cooking at home instead of eating out or canceling subscriptions you don't use.
Being a coffee addict, I would argue with getting rid of it, however, you can still fill your flask at home and take coffee to go (I know, it doesn't quite taste the same). According to my own calculation, I spend $221.71 on coffee per month!
Stay healthy.
Staying healthy can help you save money on healthcare expenses and allow you to work longer if necessary.
Take care of your physical and mental health by eating a healthy diet, getting regular exercise, and managing stress. These habits can help you enjoy a happy and healthy retirement.
There is nothing to add, really.
Take advantage of tax credits.
Tax credits can help you save money on your taxes, and can allow you to invest more in your retirement savings.
How can you do it, I hear you ask?
Look for tax credits that apply to retirement savings, such as the Saver's Credit, which offers a tax credit for contributions made to retirement accounts.
Hire a financial advisor.
It can cost but has its benefits.
If you're struggling to reach your retirement savings goals, consider hiring a financial advisor. A financial advisor can help you create a personalized plan for retirement and also guide you on how to invest your money effectively.
But you can do it yourself by learning a skill I explain below…
Learn how to invest.
I've never heard of one rich person that doesn't invest. Almost every single one of them has some type of investment. And it's something I would suggest you try as well.
Just remember it isn't a get-rich-quick scheme. You don't get rich overnight.
You are putting money into an instrument that you think is going to increase in value over a period of time. Emphasis on "think" because there are no guarantees in the market.
Investing in Roth IRAs.
A Roth IRA is an excellent investment option for people who want to retire early. A Roth IRA allows your money to grow tax-free, and you can withdraw your contributions at any time without paying taxes or penalties.
You can also withdraw your earnings tax-free after you reach the age of 59 ½.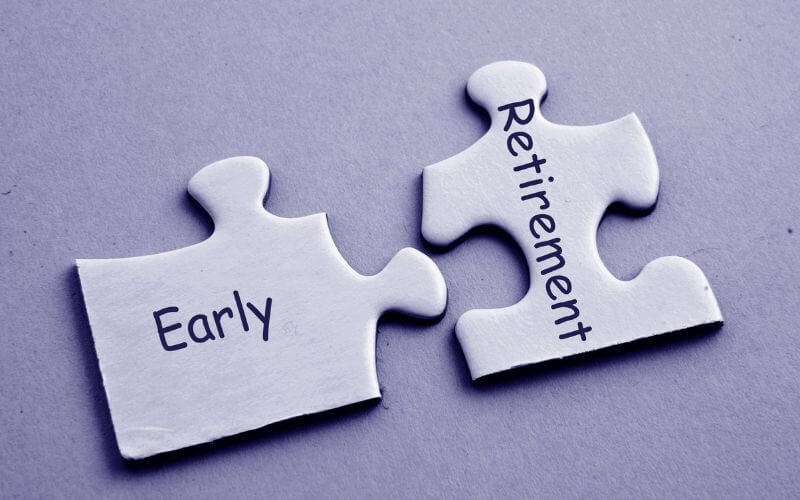 Summing up your retirement plans…
Summing the above up, retiring at 50 is a significant achievement, and it's important to enjoy the journey along the way.
Retiring at 50 is possible with hard work, dedication, and smart financial planning. By starting early, maximizing your retirement savings accounts, investing wisely, cutting expenses, and staying healthy, you can retire at 50 and enjoy the rest of your life without financial worries.
Remember to stay positive and motivated, seek advice from others, and enjoy the journey along the way.
With the right mindset and a solid plan, retiring at 50 can be a reality for anyone.
Take time to enjoy the small moments in life and appreciate the hard work and sacrifice that it takes to reach your retirement goals. Remember that the journey is just as important as the destination.
My personalized advice.
When it comes to early retirement, to me, it is not about creating retirement accounts, a Roth IRA, mutual funds, or reaching out to investment advisory services offered by a retirement advisor.
It is not about having professionally managed portfolios, social security benefits, or brokerage accounts either.
Sure, you have to cut on things such as your basic living expenses or travel expenses, but to achieve financial independence and retire at 50, you need to reach your full retirement age in the first place.
Don't kill yourself in the process of trying to reach your retirement date. If you want to retire at all, take it easy, plan ahead first.
In order to have a comfortable retirement, you have to think of your investments like a pro. It will require proper planning and investment strategy. Retiring early means setting financial goals early on.
Aside from your traditional 9 to 5 job, you need to think of a risk-free side hustle.
A low-risk side hustle.
If you have a risk tolerance, starting a blog is a risk-free side hustle that can help you retire at 50 and even reach financial freedom earlier than you think!
How much income you earn will only depend on your patience and dedication.
To make money blogging, even on your current income (which might be small) is possible for as little as the price of a small cup of coffee!
How cool is that?!
In order to make money, you don't have to spend a lot. Blogging income brings you closer to your retirement than anything else because your tiny investments put into a blog will bring you a high investment income.
Sure, you can create a retirement account and put your money saved from blogging into it. You can always pull money out of this pre-retirement income account and invest it into your blog to further build your small business.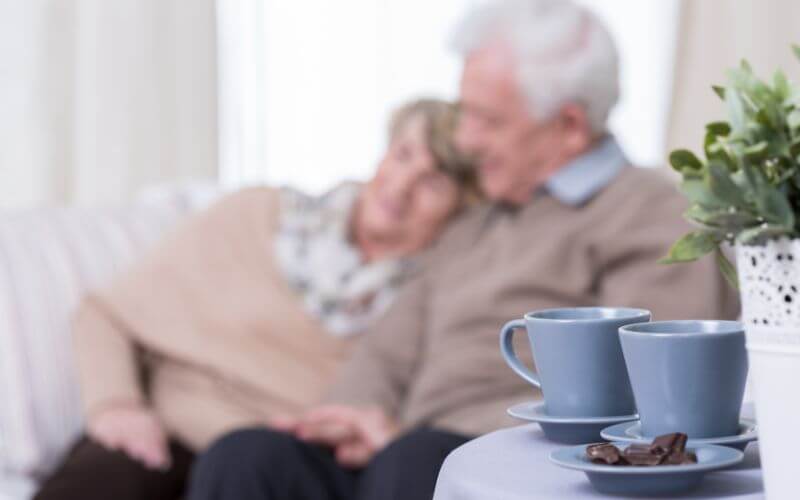 What is a blog?
Blogs used to be known as "weblogs", and were a kind of informational website published on the World Wide Web consisting of discrete, often informal diary-style text entries (posts).
Blog posts are typically displayed in reverse chronological order so that the most recent post appears first, at the top of the web page.
Until 2009, blogs were usually the work of a single individual, occasionally of a small group, and often covered a single subject or topic. In the 2010s, "multi-author blogs" (MABs) emerged, featuring the writing of multiple authors and sometimes professionally edited.
Blogs can be a great way to share your thoughts and ideas with the world, connect with other people who share your interests, and build an audience, but they can also be a great way to promote your business or brand and can bring a much bigger income than your traditional job.
Blogging income.
The amount of income you can make from a blog will vary depending on a number of factors, including the size of your audience, the type of content you create, and the methods you use to monetize your blog.
Established bloggers can earn on average around $3,500 to $15,000 per month, while more known bloggers and those with years of experience have a salary of six to seven figures per month!
It takes time, usually 3-5 years to turn your investments into a full-time income and quit your job. Income is followed by investments in your hard work. How ambitious goal you have will determine how big income you will earn.
With hard work and dedication, it is possible to make a good living from blogging.
Final word.
If you want to retire, you can start saving money, use your tax savings, create an investment portfolio, or research various insurance products. But your supplement savings on retirement accounts may be impacted by inflation and interest rates.
Working a traditional 9 to 5 job, you have to rely on a workplace retirement plan and may be worried about an early withdrawal penalty, and your retirement funds may or not be tax deductible.
If you want a calm retirement, you need to build a blog because a blogging business will bring you a steady and passive income.
So what are you waiting for? It's risk-free!
Start a blog today!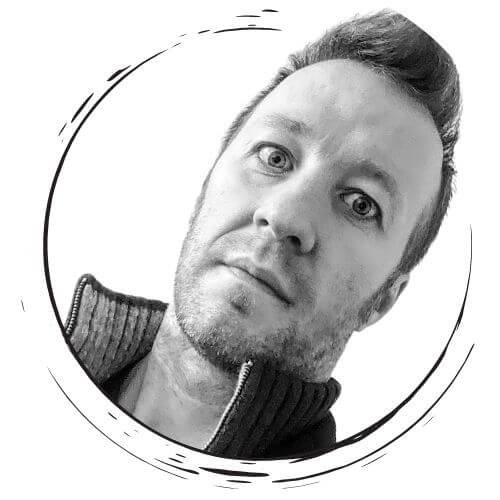 Przemo Bania is a blogger and writer who helps people get out of their traditional jobs to start a blogging career. Przemo also runs a health blog advocating for endometriosis and fibromyalgia…
Blogging courses from A to Z!
Are you looking to take your blogging skills to the next level? Look no further than our selection of top-notch blogging courses!
Whether you're a beginner just starting out or a seasoned pro looking to refine your skills, these courses have always something to offer.
Learn how to create killer content, build a loyal audience, and monetize your blog through a variety of strategies. With expert instructors and comprehensive curriculums, our courses are designed to give you the tools and knowledge you need to succeed in the competitive world of blogging.
Sign up today and take your blogging game to the next level!