Living my best life blogging!
I started blogging on an impulse, seeing my wife struggle with her health. Little I knew back then that I could start a blog and have a beautiful life and to start living my best life blogging. But when I began to follow Alex and Lauren from CreateAndGo, and purchased two of their courses on my birthday, I learned how to pivot my blog toward growth.
It took me 2 years of trial and error before I began to get only a trickle of traffic to my health blog. But when I enrolled for their first course, it improve my knowledge of blogging dramatically. I literally became obsessed with blogging and began my journey to stop living paycheck to paycheck.
Living your best life blogging is a powerful way to improve quality of life. Through personal and professional development, increased income, improved mental health, and building community, blogging can help you achieve your goals and live your best life.
My short story…
Before I began my blogging journey and started seriously thinking about my blogging career, I went through many very challrnging years, when my wife was diagnosed with two chronic illnesses. Our lives changed dramatically.
Suddenly, we had to re-evaluate everything to adjust to the new normal, from our daily routines to our long-term goals.
It was a difficult time, but it also gave us a new perspective on life. We realized that we needed to find ways to create more freedom and flexibility in our lives, and that's where blogging came in.
My wife was diagnosed with endometriosis and fibromyalgia, her mental health became fragile, anxiety and depression grew to the point when she asked me to divorce her for the sake of my hapiness, and even tried to take her own life on two occasions.
These times were extremely hard, but thanks to her bravery and my caring nature, we got closer together than ever, and turned things round.
This is when my blogging journey began to flourish…
How can blogging give you freedom and flexibility?
I have learned that blogging could give me the freedom and flexibility to live my best life, despite the challenges that my wife's illness has presented. I knew how blogging could change my life. Here are some of the ways how:
I can work from anywhere. One of the best things about blogging is that I can work from anywhere.
Whether I'm at home taking care of my wife or traveling to appointments, I can always find time to work on my blog. This has given me the freedom to prioritize my family and my health, without sacrificing my career.
I can set my own schedule. As a blogger, I have complete control over my schedule.
I can work when it's most convenient for me, whether that's early in the morning or late at night. This flexibility has been a game-changer for me, especially when my wife's health requires extra attention.
I can create my own content. Blogging allows me to be creative and express myself in a way that I couldn't in a traditional job.
I love being able to create my own content, whether that's writing blog posts or designing graphics, and some of my favourite – printables and eBooks. This creative outlet has been a source of joy and fulfillment for me, especially during difficult times.
My motivation to start and never give up!
My wife has been my biggest motivation to start and continue my blogging journey. When she was first diagnosed with her chronic conditions, I felt helpless and frustrated. I wanted to do something to help, but I didn't know where to start.
That's when I realized that I could use my skills as a writer to create a platform that would raise awareness about her condition and help others going through the same thing. My wife encouraged me to start my blog, and she has been my biggest supporter ever since.
Besides that, being a man, I always felt like I should own something, and by building my own blogging business was the best way to go. I wanted to stop trading time for money. I wanted to blog and have a beautiful life.
The impact of blogging on our quality of life.
Blogging can change your quality of life by providing you with a platform to express yourself, develop new skills, build your online reputation, increase your income, improve your mental health, and build a community. But there is so much more to it!
Whether you're looking to improve your personal or professional life, blogging can be a powerful tool for improvement and growth.
Blogging can help you build a community of like-minded individuals who share your interests and passions. This sense of belonging and connection can provide you with a support system that can improve your quality of life.
Since I started blogging, our quality of life has improved in so many ways. Here are just a few examples:
increased awareness
increased income
increased sense of purpose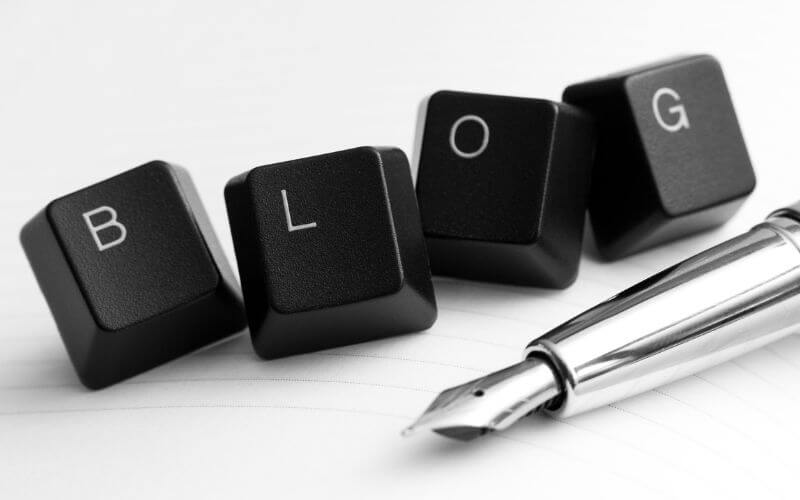 Increased awareness.
Through my blog, I've been able to raise awareness about my wife's illnesses and connect with others who are going through similar experiences. This has been incredibly empowering and has helped us feel less alone.
Awareness is important, not only for my wife, but also for me and men like me – male partners who care for chronically ill women but aren't heard and seen, and sometimes they are marginalized by society and healthcare professionals.
In addition to all of the above awarensess, blogging improved my wife's mental health as it can be a therapeutic tool to help you process difficult emotions and cope with stress. Sharing your experiences with others and receiving feedback and support improves your mental health and overall well-being.
Increased income.
Blogging has also provided us with a source of income that we didn't have before. Without blogging living my best life wouldn't be possible.
This has allowed us to pay for medical expenses and other necessities without worrying about financial stress.
At first, it was a side hustle that brought a little bit of extra money here and there, but when my health blog began to grow, it was a game changer. And let's not forget about this very blog – I blog about blogging through my own personal brand. I run multiple blogs.
Blogging can provide a source of passive income through ads, sponsored content, affiliate marketing, and selling digital products. This can provide you with financial stability and increase your overall quality of life.
I use all of the above forms of monetization.
The amount of money that bloggers make can vary widely depending on a number of factors, including the niche they're in, the size of their audience, and the monetization strategies they use.
According to a survey by ProBlogger, bloggers in the United States make an average of $2,500 per month. However, this can range from zero for new or inactive bloggers to over $10,000 per month for established bloggers with a large and engaged audience.
Remember, that 95% of bloggers fail…
Increased sense of purpose.
Blogging has given me a sense of purpose that I didn't have before. Knowing that I'm making a difference in the lives of others has been incredibly rewarding and has given me a sense of fulfillment.
Like I mentioned earlier, having a blog can help you develop personally by giving you a creative outlet to express your thoughts and feelings. By regularly writing and reflecting on your experiences, you can gain greater self-awareness and develop new insights into your life.
When it comes to professional development, blogging can also help you develop professionally by showcasing your expertise and building your online reputation. This can lead to new career opportunities such as partnerships and collaborations.
Conclusion on living my best life blogging.
I hope that living my best life blogging motivated you to start your own blog. Below, I listed 4 courses that will help you achieve your blogging goals and succeed.
Blogging has truly been a lifesaver for me and my wife. It has given us the freedom and flexibility to prioritize what's most important to us – health, while still pursuing our passions and making a difference in the world. If you're looking for a way to improve your quality of life, consider starting a blog.
Who knows where it might take you!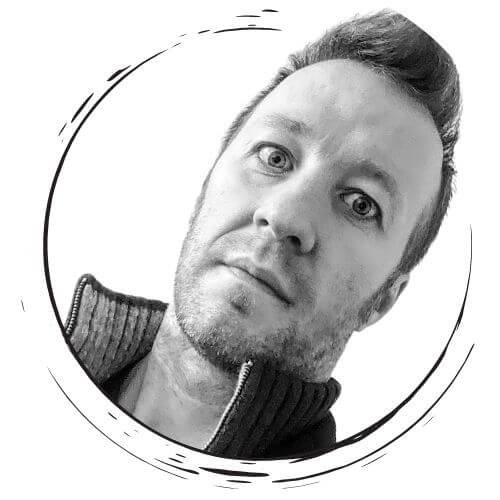 Przemo Bania is a blogger and writer who helps people get out of their traditional jobs to start a blogging career. Przemo also runs a health blog advocating for endometriosis and fibromyalgia…
Blogging courses from A to Z!
Are you looking to take your blogging skills to the next level? Look no further than our selection of top-notch blogging courses!
Whether you're a beginner just starting out or a seasoned pro looking to refine your skills, these courses have always something to offer.
Learn how to create killer content, build a loyal audience, and monetize your blog through a variety of strategies. With expert instructors and comprehensive curriculums, our courses are designed to give you the tools and knowledge you need to succeed in the competitive world of blogging.
Sign up today and take your blogging game to the next level!